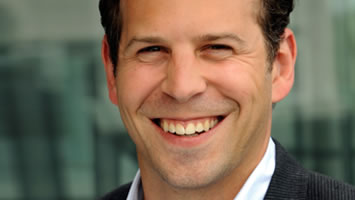 Dyrektor komercyjny FMX, Creative Networks, Fremantle Media.
Andrew jest odpowiedzialny za kierowanie oraz negocjowanie kontraktów, a także współpracą z firmami dystrybucyjnymi. Jako zastępca przewodniczącego Creative Networks, Andrew pracuje jako konsultant przy pomocy rozwijaniu globalnego zasięgu programów Fremantle Media.

Odkąd dołączył do Fremantle Media w 2006 r. Andrew był zaangażowany w wiele projektów o wysokim profilu i prestiżu, włączając w to X Factor, Got Talent, Thank God You're Here i Poker Face.

Andrew odnosił sukcesy w działalności dotyczącej finansów i sprzedaży kluczowych produktów Fremantle Media. Ostatnio pracował przy MySpace, rozwijając film online dla nastolatków Freak, negocjując jak najbardziej dogodne warunki z partnerami Red Bull i Proctor and Gamble.

Przed współpracą z Fremantle Media, Andrew obejmował stanowisko Global Managera dla Chorion Plc and Hasbro, a także pełnił kluczowe role w Mark Anthony Group w Kanadzie.

Commercial Director, FMX and Vice President Brand Management, Creative Networks. As Commercial Director, FMX (FremantleMedia's new media production division), Andrew is responsible for overseeing the division's day to day commercial operations, including managing and negotiating key contracts and relationships with third party brand and distribution partners. As Vice President Brand Management, Creative Networks, Andrew works as an internal brand consultant helping to develop global brand plans for the rollout of FremantleMedia's key TV programme properties across FremantleMedia's core business divisions.

Since joining FremantleMedia in 2006 Andrew has been involved in a number of high profile projects which include the development and roll out of the strategic plans for many FremantleMedia formats including X Factor, Got Talent, Thank God You're Here and Poker Face. Andrew has also been successful in financing and selling some of FremantleMedia's key online productions, most recently working with MySpace to develop online teen drama, Freak, negotiating the key relationships with brand partners Red Bull and Proctor & Gamble.

Prior to joining FremantleMedia Andrew held Sr. Global Brand Management positions with Chorion Plc and Hasbro as well as a number of key marketing roles at the Mark Anthony Group in Canada.